Magnesium die casting machine process for car steering wheel
Compared with the traditional steering wheel, the magnesium alloy steering wheel has the unparalleled advantages of light weight, high specific strength, good shock absorption, good recyclability and environmental protection requirements. It has become the main equipment of new cars in North America and Europe. The application rate of the region is as high as 80%. China is the world's largest producer and exporter of magnesium. The application in the automotive field has lagged significantly. Only few brands use magnesium alloy fittings. The application level of domestic magnesium alloys in automobiles is huge, which makes the huge business opportunities in the field of magnesium alloy auto parts.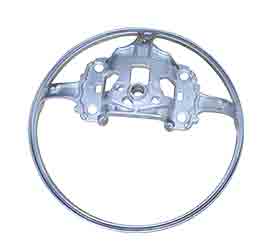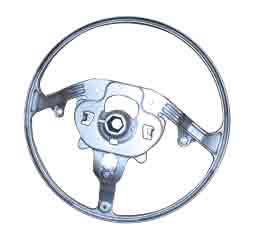 To improve the mechanical properties of the magnesium alloy steering wheel skeleton, the AZ91 magnesium alloy will be modified by vacuum die casting and then solution treatment to improve the bearing capacity of the magnesium alloy steering wheel skeleton under the same wall thickness. Or reduce the wall thickness of the die casting under the same load conditions. Finally, the strength, toughness and die-casting process performance of the magnesium alloy steering wheel skeleton are significantly higher than that of the AM50/AM60 die-cast magnesium alloy.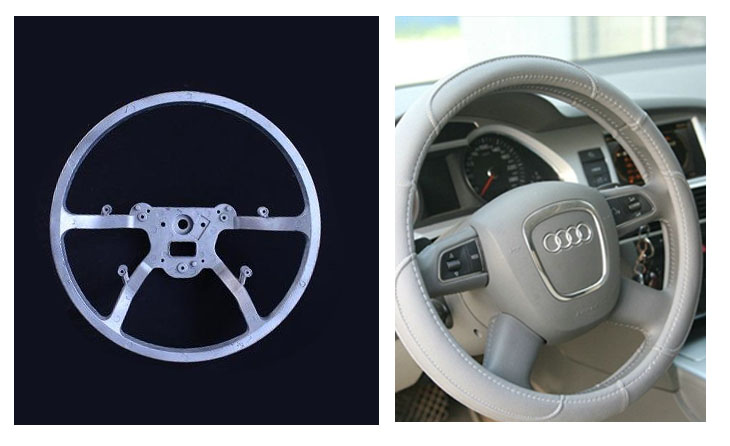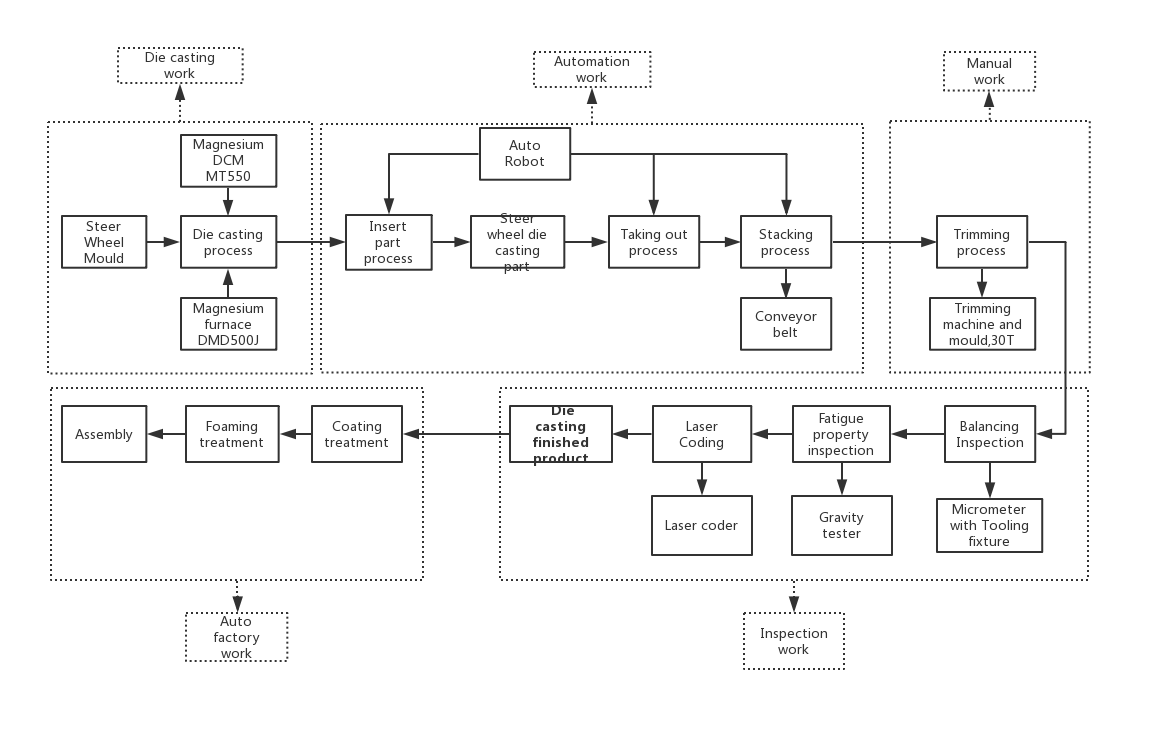 Steer wheel procssing drawing.
Yomato die casting machine supply the complete solution for magnesium alloy steer wheel production.included the magnesium alloy die casting machine(model MMT550-MMT700),electrical magnesium alloy dosing furance,precision steer wheel mould and automation equipment.