Die Casting Furnaces & Crucible
Electrical Crucible Melting Furnace
High Preformance
Energy Saving
High Efficiency
Higher Stability
Product description: Yomato as a professional supplier,to provide the integrate solution for your Die casting production,die casting machine,die casting mould,auto ladler,auto sprayer,auto extractor and related furnaces.
Electrical Crucible Melting Furnace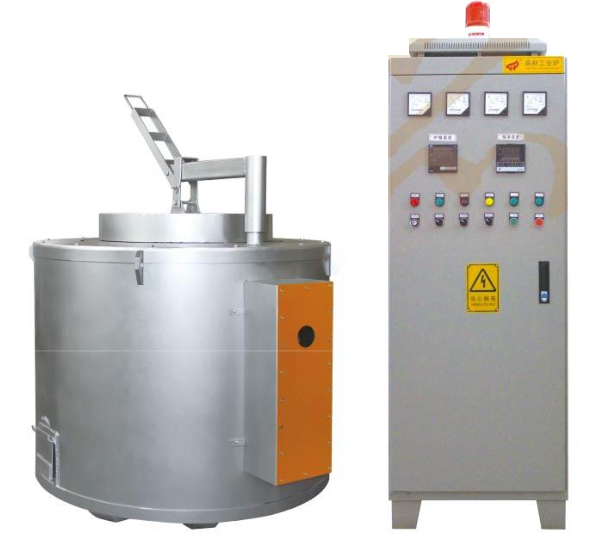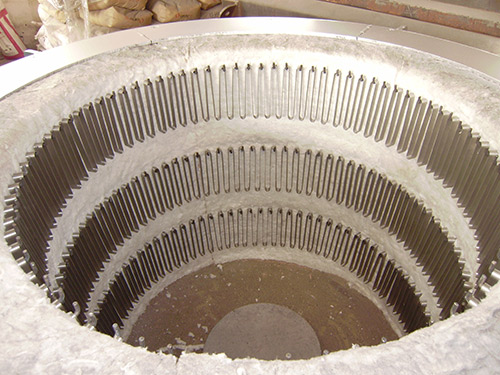 Description & Features of Electrical Crucible Melting Furnace
1. Furnace lining is made of imported refractory fiber modules, replacing the original refractory brick structure. It has the characteristics of good insulation effect, small heat storage, fast heating rate and so on.
2. the imported temperature controller and PID control are adopted, and the furnace temperature stability is controlled at or minus 5.
3. Equipped with non-metallic thermocouple protection tube, directly measuring the temperature of molten aluminum, double temperature control, conducive to the correct implementation of the process;
4. imported graphite crucible has good thermal conductivity, long service life and no iron hyperplasia.
5. the high temperature alloy resistance belt is used for heating, which has the characteristics of large heat dissipation surface and long service life.
6. the control system is equipped with leaky soup alarm, over temperature alarm and other functions to ensure the safety of equipment and operation.
7. under the cover of the furnace, the operation is convenient.
Parameters of
Electrical Crucible Melting Furnace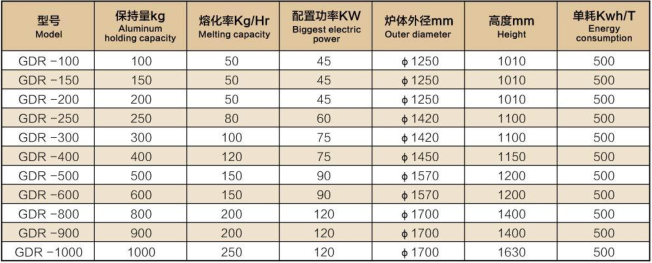 1.The above dimensions are for reference only.
2.The above specifications are of standard type. If there are special needs, they can be designed and manufactured according to customer requirements.
Key words:Die Casting Machines,Cold Chamber Die Casting Machines,Hot Chamber Die Casting Machines,Die Casting Solutions,Aluminum Alloy Die Casting Machines,Zinc Alloy Die Casting Machines,Magnesium Alloy Die Casting Machines,China Die Casting Machines,Ningbo Die Casting Machines,Guangdong Die Casting Machines,Jiangsu Die Casting Machines,Die Casting Mould,Die Casting Product.
Please Click The Below Quick Links,Find Out Suitable Machine Model.